Indonesia is the land of beautiful beaches, exotic villas, peaceful islands and vibrant weather, all of which will turn your vacation into a wonderful experience. The cultural spirit of this country is something that a lot of people want to learn more about. There are plenty of heavenly spots in Indonesia that can offer you a terrific holiday with your family and friends.
Enjoy the delicious cuisine, take a bath in the pristine blue ocean waters and live your life to the fullest with a happening nightlife. All in all, you won't feel like going back once you are in Indonesia. If you are planning to visit this country this year, then we have the right travel itinerary for you. Let's find out the best ways in which you can experience Indonesia in 2021!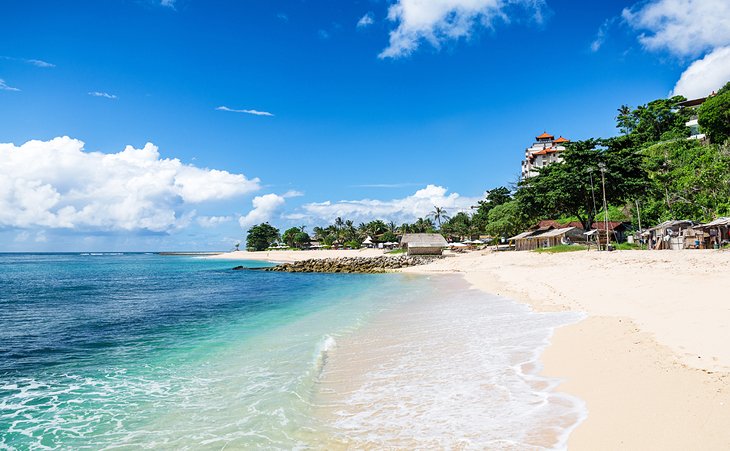 Lempuyang Temple – also known as the Pura Lempuyang Luhur, the Lempuyang Temple is one of the oldest and popular temples in the country of Indonesia. The temple has unique and ancient hindu architectural style. It is a wonderful place to be if you are traveling to Indonesia for the first time. But you need to be really fit and healthy if you want to successfully travel to the temple. This is because you have to climb 1700 steps in order to reach the gate. The staircases are very steep and they will definitely test your strength and energy. It is located 1,175 metres above the sea level and lies at the peak of Mount Lempuyang in East Bali. You can immediately visit sonema host to book a Lempuyang Temple tour along with your family and friends.
Uluwatu Tour – if you love watching sunsets, then Uluwatu is the best place for you. The Indonesia Uluwatu sunset tour is a great experience for travelers who want to explore a calm and peaceful place. In this tour, you are going to come across a lot of different places. First you'll be visiting the GWK Culture Park where you can watch out for some amazing flora and fauna all over the place. Don't miss  the interesting animals that are found here. You can also visit the padang padang beach where you can sit back and relax throughout the day. Sip your favorite cocktails and enjoy the beautiful weather that always persists here. The Uluwatu temple is another place of interest that will definitely give you a serene view.
Tanah Lot Temple – another very favourite tourist spot in Indonesia is the Tanah Lot Temple which is situated in the south west of Canggu. This temple was built a hundred metres in the middle of the sea and is surrounded by beautiful natural fauna. When the sea level rises, the surroundings are fully covered in the sea water. You'll be surprised to know that the locals are very fond of this temple because it is the source of freshwater and is believed to bring good luck and health. Take the Tanah Lot Temple Indonesia tour and you'll be blown away by the exquisite architecture that is visible here. Don't forget to check out the mind blowing sunset in the evening which will definitely mesmerize you.
Besakih Temple Tour – the Besakih Temple is also known as Indonesia's "Mother Temple". It is a huge complex of at least 86 other temples that are clustered within the same proximity. All these temples are situated in the south western slopes of Mount Agung. You should know that at least 70 different kinds of celebrations take place every year at this temple and each shrine has their own unique anniversary celebration. Besakih is considered to be the biggest temple in Bali and its location is absolutely surreal. Surrounded by rice paddies, hills, and mountains, you'll be able to explore the typical Indonesian countryside. Book a Besakih Indonesia Tour and enjoy the day exploring Indonesian culture to the fullest.
Kintamani Tour – last but not the least, if you are in Indonesia, then you should surely visit Kintamani and enjoy your time. The region has a huge potential to attract foreign tourists as it is at the heart of the Indonesian countryside and people here absolutely love exploring the surroundings. Once you reach here, you'll be able to explore the beautiful Batur Mountain & Batur Lake, both of which are in the close proximity of the area. You will find a huge number of black rocks around this place which are placed around the Batur Lake which is in the shape of a blue crescent moon. On the way to Kintamani, you will come across a number of coffee plantations, museums and galleries.
Best Travel Tips For Visiting Indonesia
Here are some quick Indonesia travel tips that you should be aware of beforehand –
You'll need to get on ATR aircrafts when you are in Indonesia. So, you should be aware of the 10 kg baggage restrictions when getting on the plane. Anything above it will need to be discarded or you'll have to pay a fine.
Indonesia mostly has sunny weather for most part of the year. So, it is a good idea to pack your sunscreen and sunglasses to protect yourself.
When you are in Indonesia don't forget to try their traditional food dishes. These include Gado Gado, Nasi Goreng, and Misi Goreng. Make sure to try them out for a delicious treat.
Final Words – traveling to Indonesia is a delightful experience for most travelers. People are always looking forward to exploring the tropical beaches, beautiful countryside and to enjoy the amazing festivals that are organized here around the year. If you are planning a trip to Indonesia then you should definitely check out our blog and you will find the best things we can do while you are in this country. Let us know which are your favorite places to visit and things to do once you land in Indonesia.